Paradigm talent agency announces layoffs, XFL calls it quits for the year, a Pomona hotel will be used to aid the infected and 13 rec centers will be used to house the homeless.
Los Angeles County confirmed 61 new coronavirus cases in the last 24 hours, including a dozen individuals in Long Beach. This means there are 292 confirmed cases in the county. What's more alarming is that the median age of the infected is 47, according to Public Health Department Director Barbara Ferrer. This pandemic should no longer be considered something only the elderly should fear, as there are 138 people between the ages of 18 and 65 who have tested positive in L.A. So far, about 2,400 people have been tested. — L.A. Times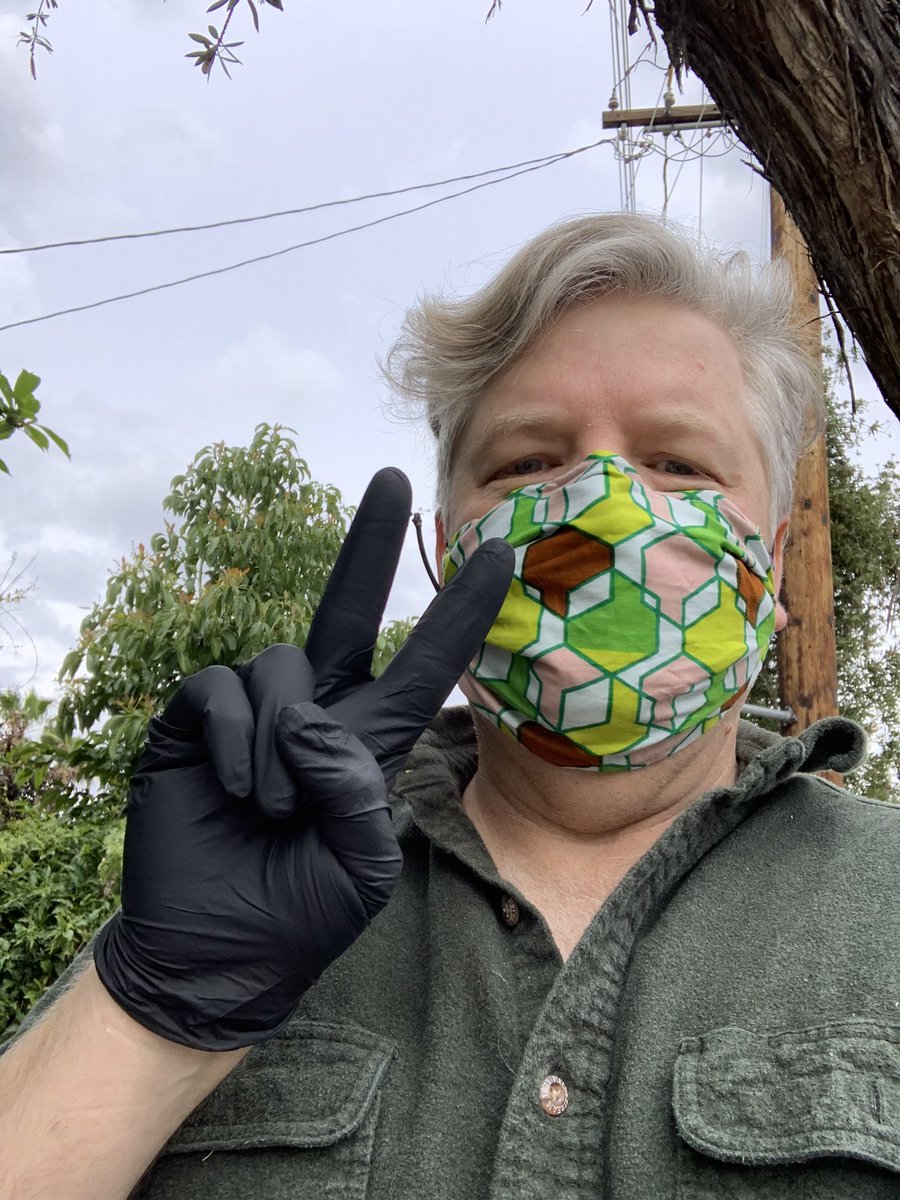 Local businessman Marc Brown had to go to the bank today. The Mount Washington resident was unsure if he could wear a mask into Wells Fargo, so he left his in the car. Once inside he discovered that, yes, masks are allowed in the bank during these strange days.
The bank "is next door to a hospital," he told Los Angeleno, "and many customers were wearing masks and gloves inside. So I asked about wearing a mask and they said it was allowed for personal safety."
The stars, they're just like us. Andy Cohen is the latest celebrity to test positive for coronavirus. He announced his test results today on Instagram. He joins Tom Hanks, Rita Wilson, Kevin Durant, Idris Elba, Daniel Dae Kim, Rudy Gobert, Prince Albert, Saints coach Sean Payton and Colton Underwood of "The Bachelor." — Deadline
We have to stay home, but what if you don't have one? More than a dozen rec centers are being converted into temporary homeless shelters, including this one by The Grove. L.A. Taco has a map of where the shelters are located.
The L.A. County Department of Health sent its doctors guidance telling them to abandon hope of containing the coronavirus and not to test symptomatic patients if a positive result won't change how they would be treated. This comes in the wake of "a crush of patients and shortage of tests, and could make it difficult to ever know precisely how many people in L.A. County contracted the virus." — L.A. Times
Starting next week, the Sheraton Fairplex Hotel in Pomona will be used to house coronavirus patients in their 244 rooms. — CBSLA
Drone footage of downtown L.A., Hollywood, the Santa Monica Pier and the relatively empty streets of L.A.
XFL has ended its debut season. "The COVID-19 pandemic, and the most recent local and state regulations, have left the XFL no choice but to officially cancel the remainder of the 2020 season," the league said in a statement. "This decision has been made with the health and safety of the entire XFL family as our top priority. While we are disappointed to not complete the 2020 season, our hearts are full of appreciation for your overwhelming support." — Deadline
Confused about what you can and cannot do during the latest restrictions in L.A.? Los Angeles County Board of Supervisors Chair Kathryn Barger put together this easy chart to clear things up about the "safer at home" public health order:
Restaurants everywhere have suffered during this crisis, especially those in Chinatown who have been hard hit by, among other things, xenophobia. "Every day has been bad!" Golden Lake Eatery's co-owner Joe Liu told LAist. — LAist
Beverly Hills' Paradigm becomes the first talent agency to announce cuts to its staff. About 100 of its more than 600 employees will be laid off, its CEO told the company today via Zoom. — The Hollywood Reporter